Here are some photos taken on the day of the Liverpool Nobby Race in 1987 – "Nobby" is the local name for the Morecambe Bay Prawner. Our Nobby, Freda, is the black one with tan mainsail numbered 8. In the background of two of these pictures you will see a passenger launch with barley twist posts holding up a blue canopied roof. This is the Mary Elizabeth commissioned by the Liverpool Maritime Museum and built on a similar hull by Eric for passenger trips around the docks. She was later used to transport the then-Prince of Wales, Prince Charles, now King Charles II, on his tour of the Albert Dock in Liverpool when he re-opened both the Albert Dock and the Tate Gallery of Modern Art in 1988. She was subsequently referred to by some as the "Royal Barge"!
Eric took his mouldings from the Sir William Priestley, Morecambe's historic lifeboat built by Crossfields of Ironside in 1934. You can find much information and many pictures in an article on the Nobby Owners Association website.
Here is another interesting article online and Ben Robinson's TV series "Villages by the Sea" has an episode all about Arnside and the Crossfield Boatyard.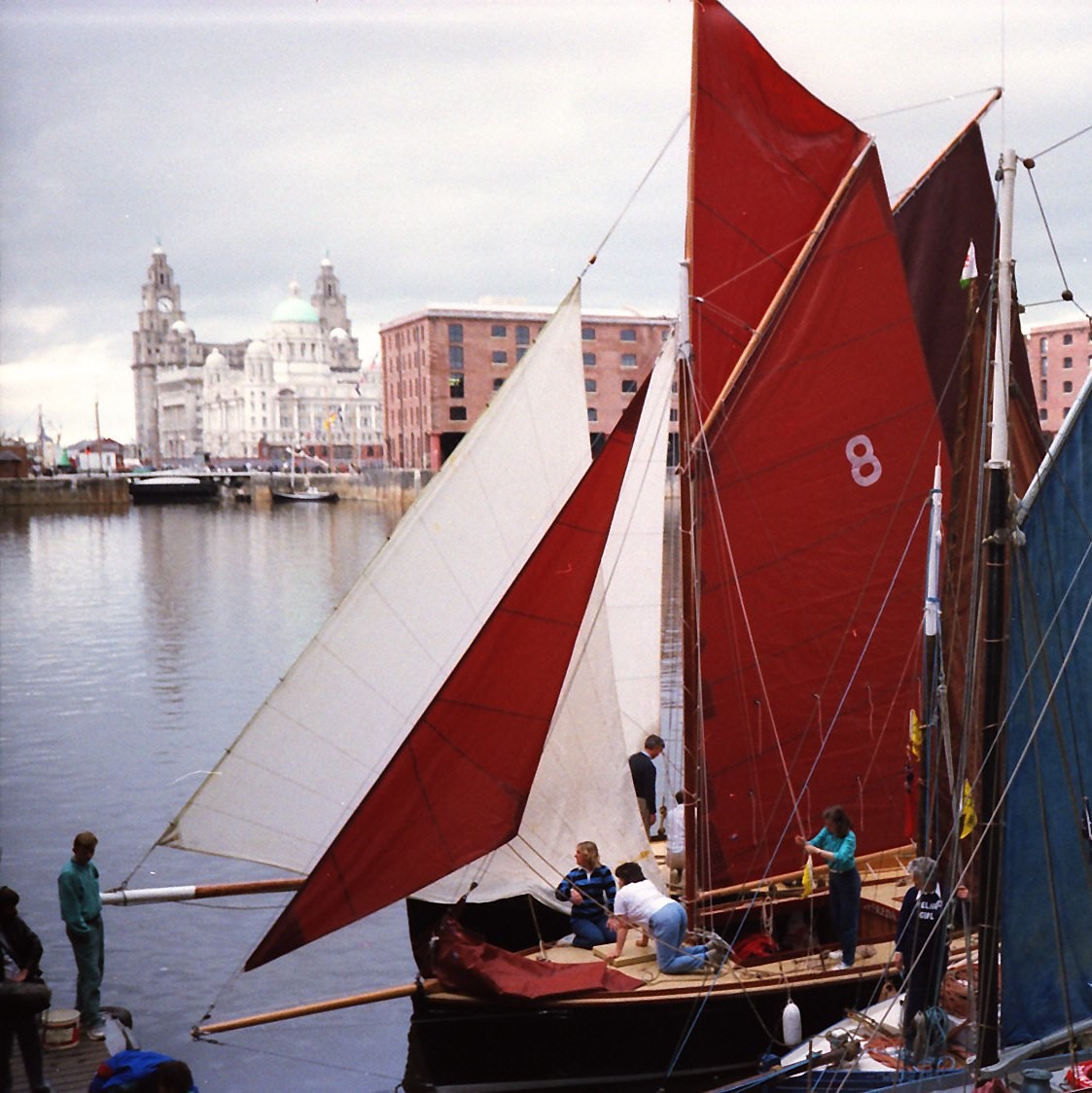 Below is a clip of a local news report showing Prince Charles arriving on the "Royal Barge":